Back to Shop
OG Bandana Djellaba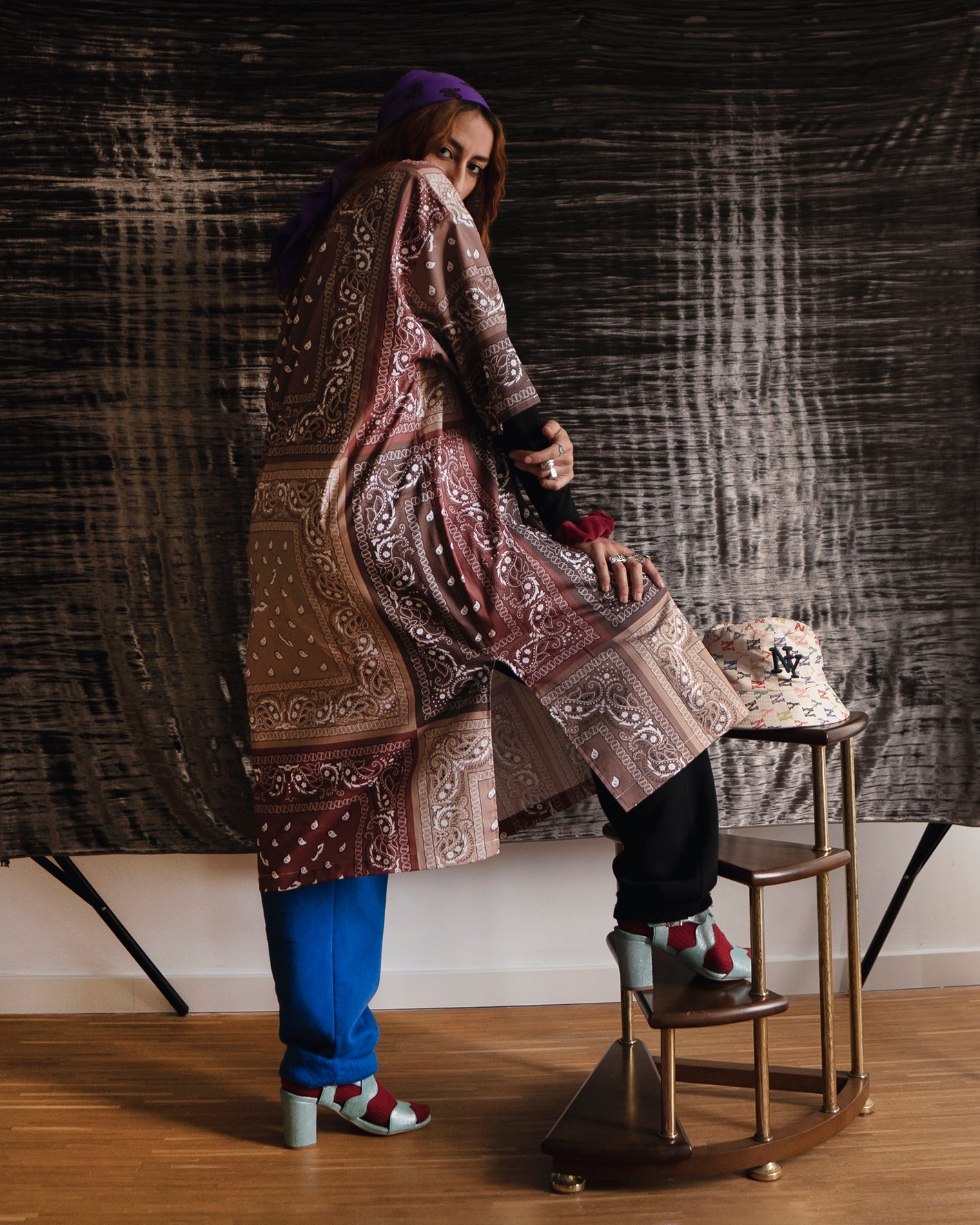 €

85.00
/ Sold out
Traditional djellaba with a new design, bandana details read "love" in arabic. Made from 100% satin cotton.
The Djellaba's baggy cut is made to fit most, however it comes in two lengths (look below), please be sure to measure yourself correctly (you can do it on a tshirt you already have and add length). If you find this size not wide enough, or would like an even shorter one please email: [email protected] and we will see what we can do :)
*Because of our intention to reduce waste, the print on the sleeves may slightly vary from what you see on the images.
*Photos show the SHORT version. (I'm 166cm tall)
PRODUCTION & SHIPPING:
Printed, cut and sewn in local businesses in Poland.
The fabrics as well as the inks used are OEKO-TEX certified, which means they are free of harmful substances at concentrations that are detrimental to human health, including pesticides, chlorophenols, formaldehyde, allergenic dyes, prohibited azo dyes and extracted heavy metals.
They are printed using green printing technology with pigmented inks, that does not produce any liquid waste or sewage as no water is used during the printing process. Printed fabrics are only fixed at high temperatures and without harmful chemicals.
For each order the printing company plants biodiverse forests on lands that will forever remain a forest area. Forests greatly increase the carbon dioxide absorption from the atmosphere, that is why we choose to work with businesses that support these actions.