Back to Shop
Cantdefine.me Scarf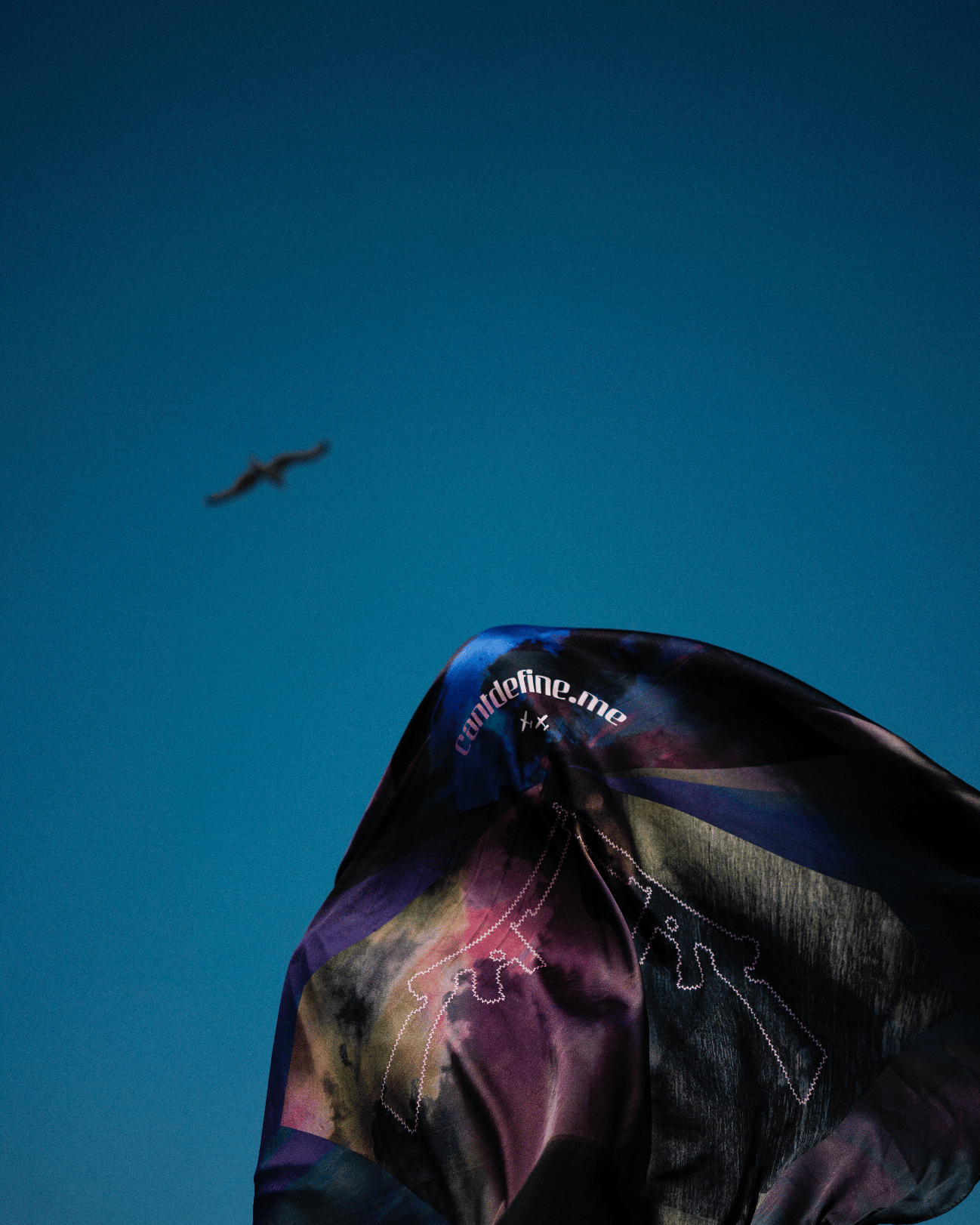 €

28.00
100cm x 100cm
100% poliester
made in Poland
All of our products are Fair Wear as well as
GOTS, Oeko-Tex and PETA vegan certified.
STATEMENT:
In the union of our diverse backgrounds and mutual experiences of resistance against repressive systems and "isms", we found a freedom of expression shaped by liberation.
Despite the differences in our struggles, a deeper connection between our communities grows everyday. A consciousness rooted in decolonial ways of thinking awakened us to realise that reclaiming our narratives and combating dominant ideologies is something that has been driving our very existence from an early age.
With cantdefine.me we strive to create a transcultural identity serving communities that refuse to be defined in the context of oppression. Do we become undefinable if we don't classify as inferior to imperial structures? By addressing difficult questions and reaching beyond society's norms we seek to genuinely understand and empathise with the emotions of our multiple realities and experiences.
We believe that thanks to the tools we carry as creative and critical thinking minds, crucial conversations will arise to empower, motivate and create new legacies while we bring to light dreams of those who you can't define.
MORE INFO ABOUT THE PROJECT:
www.cantdefine.me
Thank you for your support <3